5 tips for choosing the right Parcoursup wishes
3 minutes
Published at 03/12/2020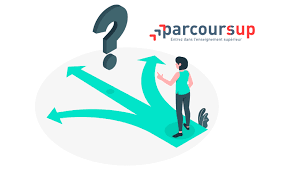 What are Parcoursup wishes? The wishes on Parcoursup represent the registration wishes for a specific training and establishment for the coming year. They are the most important part of the online procedure.
Not always easy to achieve and even less to formulate! Immojeune gives you 5 tips for choosing the right wishes on Parcoursup for next year.
1- Analyze the different possible options
It is important to take the time to think calmly and be surrounded by those close to you! Don't feel like you have to complete your ten wishes as soon as pre-registration opens.
To begin with, it is essential to ask yourself some crucial questions: what areas do I really like? What courses appeal to me the most? Am I ready to move for my studies? Rather a business school, a university, a private school, a preparatory class or a professional certificate. Some types of education may suit you better than others. In order to get as much information as possible, remember that Parcoursup is a mine of information at your disposal.
We advise you to attend "open days" in order to discuss with schools on the different streams. These student fairs are organized all over France. You can find a list of all student lounges on the Onisep website. Many schools also offer open days, a good opportunity to meet students and ask all your questions.
2 - Be accompanied by an educational advisor
During your schooling, it is quite possible to be accompanied by an educational advisor in order to carry out progressive work on your professional orientation. Your advisor will aim to provide you with the best possible support in designing a project for the future and help you make the relevant choices for success in higher education. His advice will allow you to reflect well and appropriate the information necessary for the construction of your project.
3 - Write quality cover letters
On the platform, the motivation letter is called "Motivated training project". It is this written life project that will differentiate yourself from other candidates and demonstrate your writing skills.
You will have to express your motivations for joining the course, your future projects and especially your ability to succeed. For that, it will be necessary to put the forms there while paying particular attention to your spelling. We recommend that you always have at least 1 person proofread.
4 - Make several wishes
Remember that a lot of training can lead you to your professional goals. To avoid the risk of being left with no escape route, don't limit yourself to one or two wishes, you can make up to 10 wishes and 20 sub-wishes.
Also consider opening up your mobility to other geographic areas if necessary. Yes, some training courses can be found in other nearby cities, try everywhere, after all this is part of life experiences. Likewise if you are applying for work-study training, consider choosing another training course in case you cannot find a company to welcome you.
5 - Validate the wishes before the deadline
Once all the wishes have been entered, above all, do not forget to validate them one by one. Be sure to respect the deadlines indicated on the post-Bac admission site, no overruns will be tolerated so be active!
Several phases are organized for training responses. For each positive response, please log in to validate your choices.
You have our great tips, now it's your turn!
Already know your next study destination?
Find your student accommodation now
You want to follow news by mail ?
Promised, no spam
Recommended articles for you