Management tools
An application management system for your adverts,
Standard contracts, whether for a furnished lease, an empty lease, a student lease, a roommate's lease or an inventory of fixtures,
Necessary information regarding mandatory property diagnostics or negotiated outstanding rent insurance.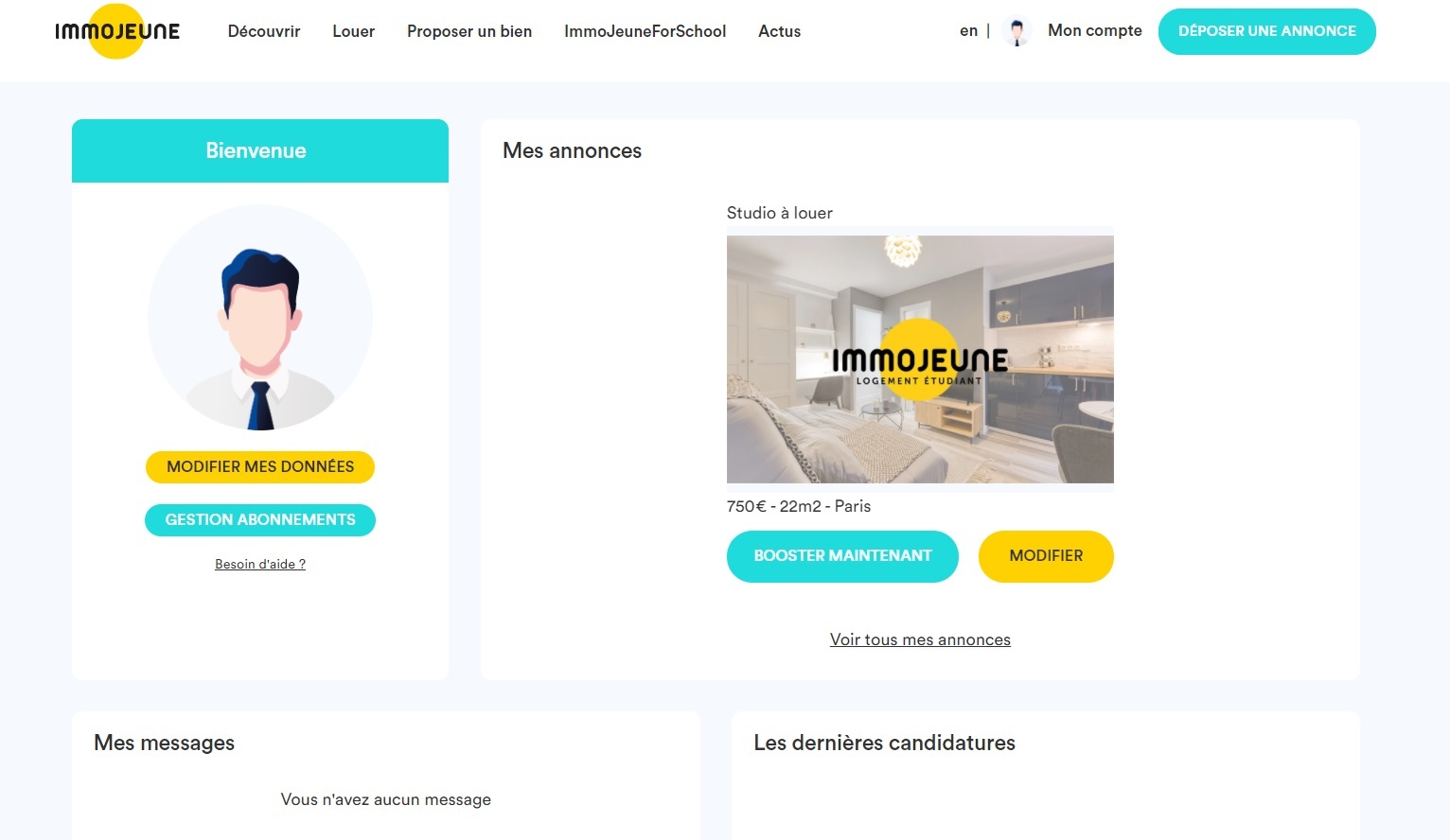 Publish your advert
It's free. You benefit from an audience of hundreds of thousands of quality tenants.
Publish an advert

Manage candidates
Easy and free, you consult the complete files and manage the candidates in your space.
Create my account

Negociated services
Once logged in, you can access contracts and mandatory property diagnostics at a negotiated rate.
Discover the offers